Newcastle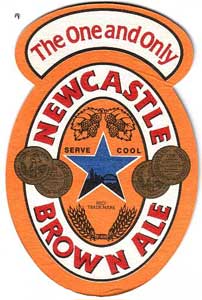 Last night was Please Pleaserock Me at Smith's Olde Bar.
It was a low energy kind of night. We've got to figure out a way to get more people to come through the door, I guess. The crowd last night was ok, but they didn't give us much--it was almost like they were stunned by what they were seeing. At no point did it feel like they were all the way with us. I wish there had been a little more unabashed enthusiasm.
The first set I was not busy, so I spent most of my time focused on the awesomeness of Mark Cobb (who is awesome). He was killin' it. I haven't seen much of him because he's been out of town and Yacht Rock has been kind of slow at the moment, but he really kicked ass.
Paul Poovey played trumpet with us last night (Jason Pellett is on vacation). Paul was outstanding! He walked in and played the gig with no rehearsals or anything.
Greg Lee played alto last night, and I think it made the tunes we did last night sound better. Previously he had been playing bari, and a few times we ended up with a big gap between him and us. Now he's right up in the middle of us--much better.
The second set featured Newcastle in the beer tub back stage. I like Newcastle a lot.
When you listen to the recording from last night you'll probably hear me destroying She's Leaving Home--it's because I couldn't hear anything I was playing. I will not blame that on Newcastle for that. My hope is that nobody else could hear me either.
Newcastle is also not to blame for the end of Jet. The jump from the bottom of the horn up to an altissimo B for the solo is hard to do.
I was much busier in the second set and could not get backstage to fetch another Newcastle. That's the way the gig ended.